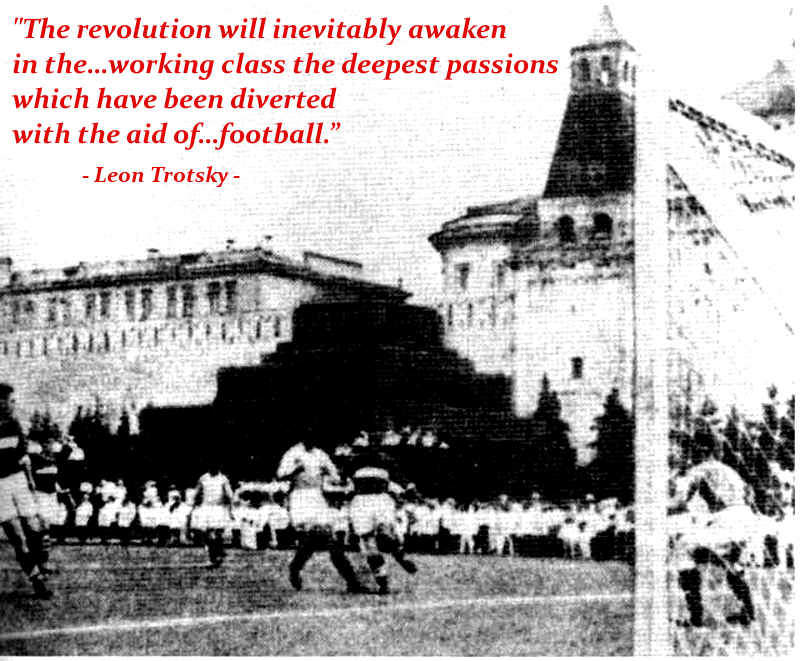 In 2018, the World Cup's next stop is in Russia, a country with a great radical tradition, but one with layers of contradictions – many of them embodied by the Spartak Moscow football club.
As historian Robert Edelman writes: "Spartak Moscow emerged from the rough proletarian Presnia district of Moscow and spent much of its history in fierce rivalry with Dinamo, the team of the secret police. To cheer for Spartak was a small and safe way of saying "no" to the fears and absurdities of high Stalinism; to understand Spartak is to understand how soccer explains Soviet life."
This photo depicts Spartak players in a scrimmage in Red Square in 1936, a few years before its stars were purged by the KGB.
Today, sadly, Spartak's 'ultra' fan groups are associated with far-right nationalist and xenophobic political strands, straying far from the club's roots in Red Presnia and the 1905 Revolution.